By Guest Contributor / Ivonne Yee-Amor, FIU News
Zhi Yang didn't know a love of beer and a college course on beer making would one day make him an entrepreneur. But more than a decade after graduating from FIU's Chaplin School of Hospitality & Tourism Management and helping start the school's first-ever craft beer festival, now known as North Miami Brewfest, the FIU alumnus' passion for a cold one is now his livelihood.
Yang is the owner of Standard Kegs, a keg and beverage equipment supplier and distribution business for the craft beer, kombucha and craft coffee industries. Standard Kegs makes steel kegs, one-way kegs, keg washers, and even brewing equipment and focuses on everything from brewhouse design to installation and support from its four U.S.-based warehouses.
So how did Yang go from the Brew FIU lab to beer baron?
"We were all required to do a semester-long internship prior to graduation, and I didn't want to do a regular internship at a hotel or restaurant, since my only interest was brewing," said Yang from his Greenville, Texas warehouse. "The only craft brewery locally was Titanic at the time, but dozens of others were in planning. It was an opportune time to help craft guys market by having a locals-only craft beer festival, which complemented the South Beach Wine & Food Festival®, which also got its start at FIU."
Yang and fellow classmates Matthew Weintraub and Richard Lopez from his brew science course convinced Professor Barry Gump, Eminent Scholar and Harvey R. Chaplin Eminent Scholar Chair in Beverage Management, to let them put on a festival focused on craft beers. They borrowed whatever they could and even used their own funds to help put on the first festival, which took place just steps away from the Chaplin School at the Kovens Conference Center at FIU's Biscayne Bay Campus in North Miami.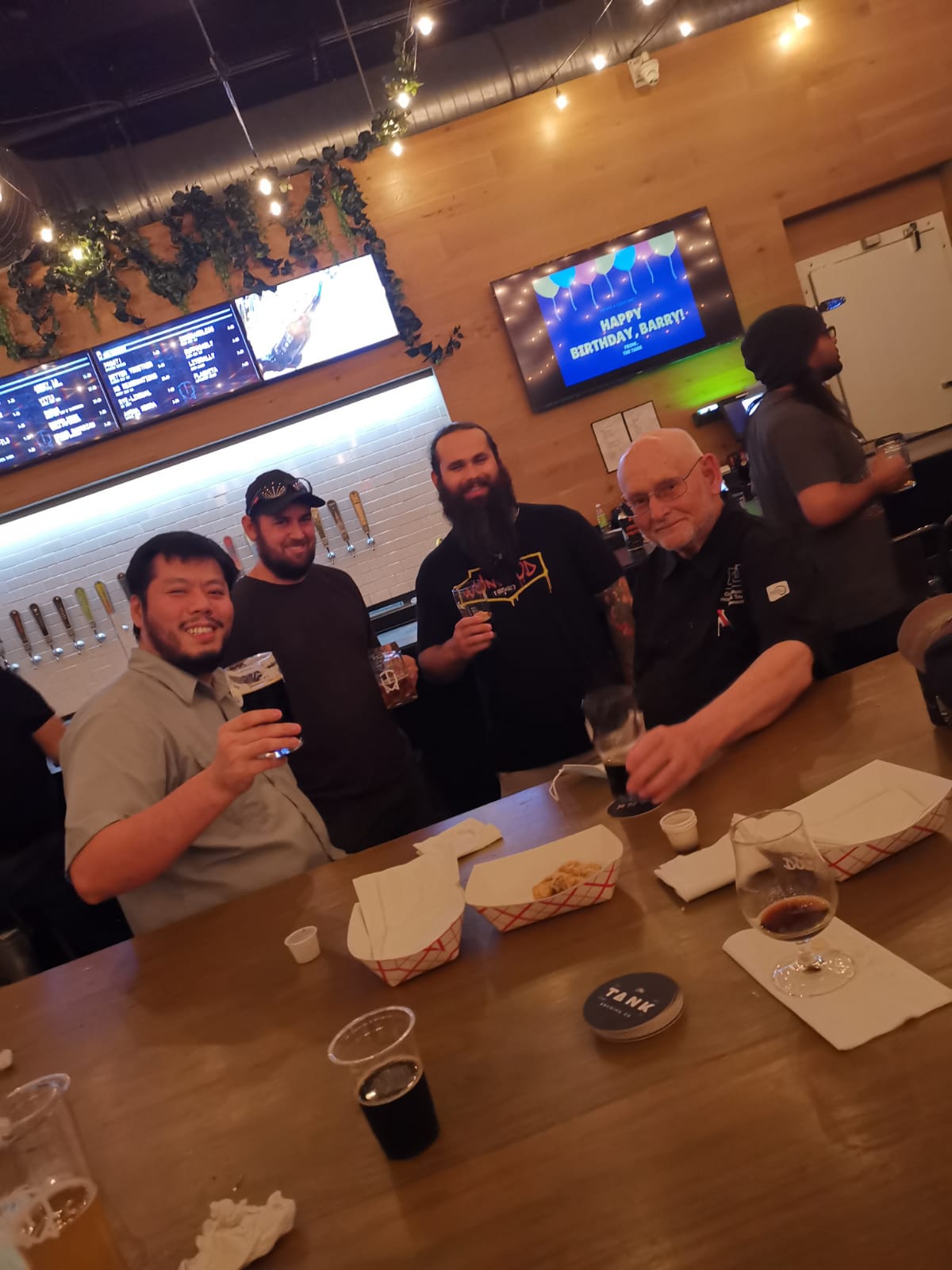 "We managed to scrape together about 18 vendors who were willing to donate time and beer to the event, simultaneously selling tickets however we could, and trying to be careful not to market it as a typical beer fest where most attendees are only looking to get intoxicated.
Somehow, we sold around 200 tickets and managed to make a tiny profit which was promptly used to purchase new equipment for the Brew Lab," he added.
Yang says trying something new that hadn't been done before was "terrifying" yet exciting at the same time. He credits his education and the inaugural festival experience for giving him the confidence and skillset to build a team, manage revenue and approach clients today.
The festival is marking its 10th anniversary this year and welcomes a crowd of 1,600 now. North Miami Brewfest is scheduled to take place Saturday, Nov.14, from 1 to 5 p.m. at the Museum of Contemporary Art (MOCA) plaza in North Miami.
"I can't believe time has gone by so quickly. Looking at this event 10 years later, I am extremely glad it blossomed under the leadership of Dr. Gump and Dean Q (Professor and Director of Facilities Administration Mohammad Qureshi). Never had I imagined this will be a lasting legacy."
Tickets to North Miami Brewfest are still available at: https://www.northmiamibrewfest.com/tickets/
This report was published by FIU News and republished here with permission.